The rise of electric vehicles has been one of the most significant developments in the automotive industry in recent years. Electric cars have gained considerable popularity, but electric motorcycles have been somewhat overshadowed. However, electric motorcycle motors offer several advantages that make them a better alternative to traditional combustion engines.
First and foremost,
electric motorcycle motors
offer a clean and sustainable alternative to combustion engines. Electric motorcycles do not emit any harmful gases or pollutants, which means that they have a much lower impact on the environment than traditional motorcycles. This is particularly important in cities, where air pollution is a major health concern. Electric motorcycles provide an opportunity to reduce emissions and improve air quality.
Another advantage of electric motorcycle motors is their efficiency. Unlike combustion engines, which lose a significant amount of energy in the form of heat, electric motors convert almost all of the energy they consume into motion. This means that electric motorcycles are much more efficient than their combustion counterparts, which translates into longer ranges and lower operating costs. Additionally, electric motorcycle motors require less maintenance, which translates into even greater cost savings over the long run.
Electric motorcycle motors also offer several performance advantages. Electric motors produce maximum torque at zero rpm, which means that electric motorcycles can deliver instant acceleration and impressive top speeds. This makes them particularly well-suited for urban riding, where quick acceleration is critical. Additionally, electric motorcycle motors are much quieter than combustion engines, which provides a more enjoyable and less disruptive riding experience.
In conclusion, electric motorcycle motors offer several advantages over traditional combustion engines. They are cleaner, more efficient, and offer better performance. As electric motorcycle technology continues to develop, it is likely that more and more riders will make the switch to electric. If you are considering purchasing a motorcycle, it is worth exploring the benefits of electric motorcycle motors.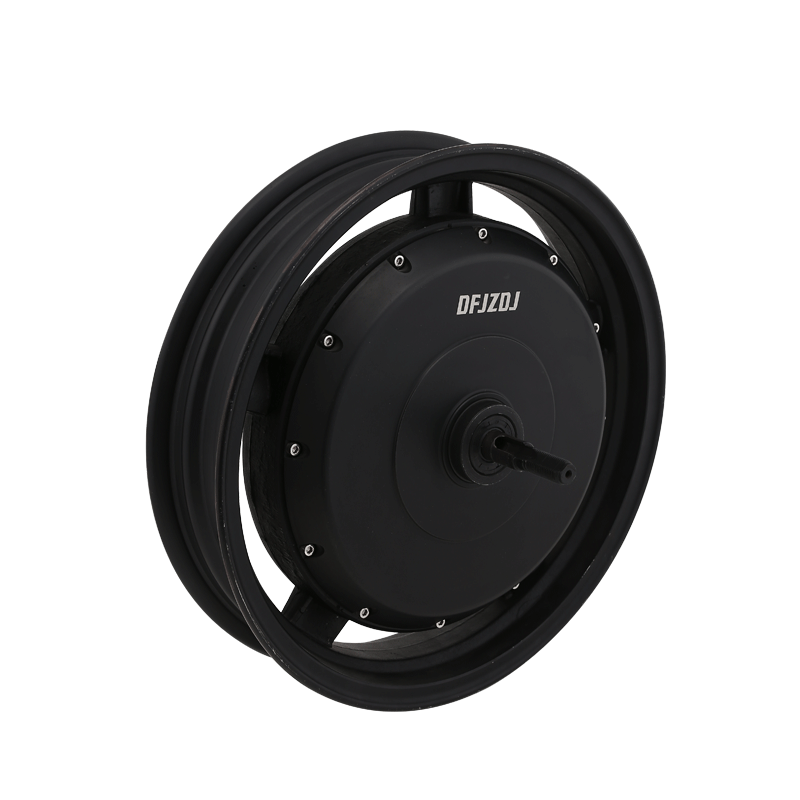 An electric motor is a power device that directly uses direct current to drive its magnetic rotor without a mechanical transmission structure. It has the characteristics of simple and compact structure, light weight, easy installation and maintenance; it has the advantages of high power efficiency, high reliability and low cost. The 60V-96V electric motorcycle can be used in various motorcycles and is equipped with aluminum wheels. This model has average power and speed and can be used on any motorcycle. The maximum power point is 1200W-2000W, which is very comfortable to operate, and the open gear is 200mm/230mm, which is a sharp tool to improve the wind resistance of motorcycles.
Voltage:60V-96V
Power:1200W-2000W
Speed:500R-700R
The wheel type:Aluminum wheel 14×MT3.5
Open files:200mm/230mm
Two wheel motor