Electric mopeds, also known as e-mopeds, are becoming increasingly popular among urban commuters. With the rising concerns of climate change and environmental degradation, more people are opting for sustainable and eco-friendly modes of transportation. E-mopeds are an excellent alternative to gasoline-powered vehicles, as they emit zero emissions, require less maintenance, and are cost-effective.
One of the essential components of an e-moped is its electric motor. Electric moped motors are designed to provide a smooth and quiet ride while minimizing energy consumption. They are highly efficient, converting electrical energy into mechanical energy at a rate of up to 95%. This means that electric mopeds can travel longer distances on a single charge, making them ideal for short commutes.
The electric motor in an e-moped works by converting electrical energy stored in the battery into rotational energy. The motor is connected to the rear wheel of the moped via a chain or belt drive. As the motor spins, it rotates the rear wheel, propelling the vehicle forward.
Electric motors in e-mopeds come in various sizes and power ratings. The power rating of an electric motor is measured in watts (W) and determines how much power the motor can produce. Typically, e-mopeds have motors with power ratings ranging from 500W to 3000W, with higher power ratings providing greater acceleration and top speeds.
One of the key advantages of electric moped motors is their instant torque delivery. Unlike gasoline engines, electric motors can deliver maximum torque from zero RPM, providing quick acceleration and improved performance. This feature makes e-mopeds ideal for city riding, where quick starts and stops are a common occurrence.
Another advantage of electric moped motors is their low maintenance requirements. Unlike gasoline engines, electric motors have fewer moving parts, reducing the likelihood of breakdowns and wear and tear. Additionally, electric motors do not require oil changes or tune-ups, further reducing maintenance costs.
Electric moped motors
are also more environmentally friendly than gasoline engines. Gasoline engines emit harmful pollutants such as carbon monoxide, nitrogen oxides, and particulate matter, contributing to air pollution and respiratory illnesses. Electric motors, on the other hand, emit zero emissions, reducing the carbon footprint of urban transportation.
In conclusion, electric moped motors are a game-changer in urban transportation. They are highly efficient, low maintenance, and environmentally friendly, making them an excellent alternative to gasoline-powered vehicles. With the increasing demand for sustainable transportation options, electric mopeds are poised to become a ubiquitous mode of transportation in the future.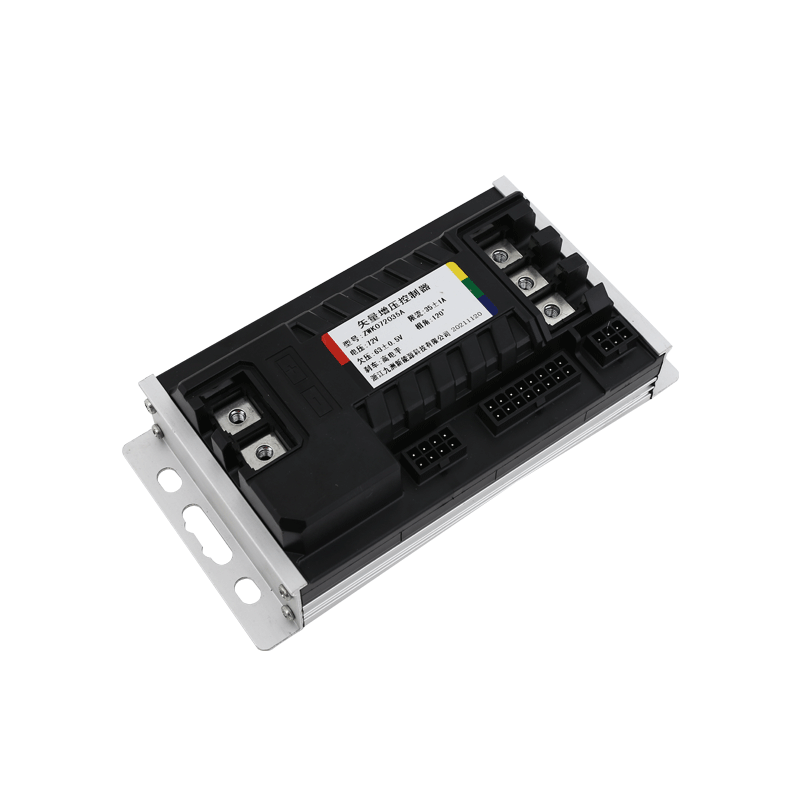 This wireless 12-tube electric moped controller is suitable for mopeds and scooters, and it can work up to 1500W with a maximum current limit of 40A. The waterproof level of the controller is IPX3, flame retardant V0, which can protect the car from rain or fire accidents.
ZKW12S
Suitable for moped;
Working power: DC48V~DC96V;
Current limit value: 30A~40A;
Power: 500W~1500W;
Waterproof level: IPX3;
Flame retardant: V0.