Hub motors
are electric bike motors that use coiled wires to spin a magnet that propels the bike forward. Depending on the model, a hub motor can provide a fixed level of pedal assistance or it can be adjusted. Some models come with a handlebar-mounted display for changing assist settings. Other models automatically adjust power based on pedaling speed. A sensor in the hub detects the cadence of the rider and reduces power as the cadence drops below a preset threshold.
Hub motors are widely available, inexpensive, and easy to fit. They're also interchangeable between different bikes. However, many e-bike manufacturers are coy about the types of motors they sell. A mid-motor with an easy gearing can handle low-speed travel over high-resistance terrain better than a hub motor.
Another factor to consider when purchasing a hub motor is its compatibility with the type of axle. Most hub motors can be used with quick-release axles, but if you're using a thru axle, you'll need to find a motor that matches the dimensions of the axle. A front hub motor is usually much easier to install than a rear one, because it's separate from the drivetrain.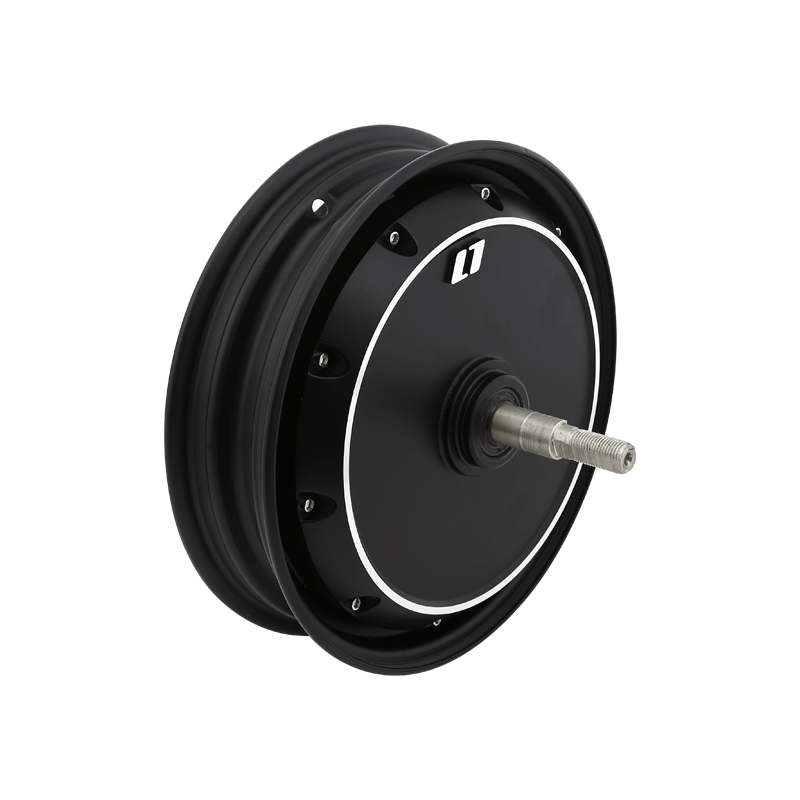 Voltage:48V-72V
Power:500W-1500W
Speed:450R-650R
The wheel type:10×MT2.15
Two wheel motor
A pure electric vehicle motor is a speed-regulated drive system composed of an AC motor and its matching controller. The AC motor refers to the AC asynchronous traction motor, which is driven by the rotating magnetic field to rotate the rotor. The structure is simple, the reliability is strong, the driving circuit is also simple and reliable, and the efficiency is high. Compared with rare earth permanent magnet motors, permanent magnet motors are expensive, and some of the comprehensive prices are twice that of AC asynchronous motors. Especially once electric vehicles become popular and rare earth resources are in short supply, the price will skyrocket, making electric vehicles very uneconomical and affecting the development of electric vehicles. Popularization: There are also complex driving circuits, poor reliability, and difficult heat dissipation, which makes the actual efficiency inferior to AC asynchronous motors; rare earth permanent magnet motors are usually water-cooled, which makes the power structure complex and the cost increases. In contrast, the advantages of AC motors are very obvious.