Electric bike motors
provide the power necessary to power an electric bicycle. They are powered by a motor, which extracts current from a battery and switches the electromagnets in the motor's stator to turn the back wheel. The ratio of human power to machine power varies depending on the rider's intensity of work.
The motor is one of the most significant parts of an electric bicycle. It helps you pedal easier while providing extra power for the front wheel. An electric bike motor is usually paired with a controller, which regulates the amount of power the motor can receive from the battery. The controller also controls the speed at which the motor can run.
There are several types of batteries used for electric bikes. Lithium batteries are the best, and are lightweight and powerful. They will last many years when properly maintained. A lead-acid battery is a little heavier and wears out faster. Lead batteries are good for short trips, but they need to be recharged regularly.
Another type of e-bike motor is the friction drive. This type of motor is typically cheaper and easier to install. These bikes usually do not have complex gear systems.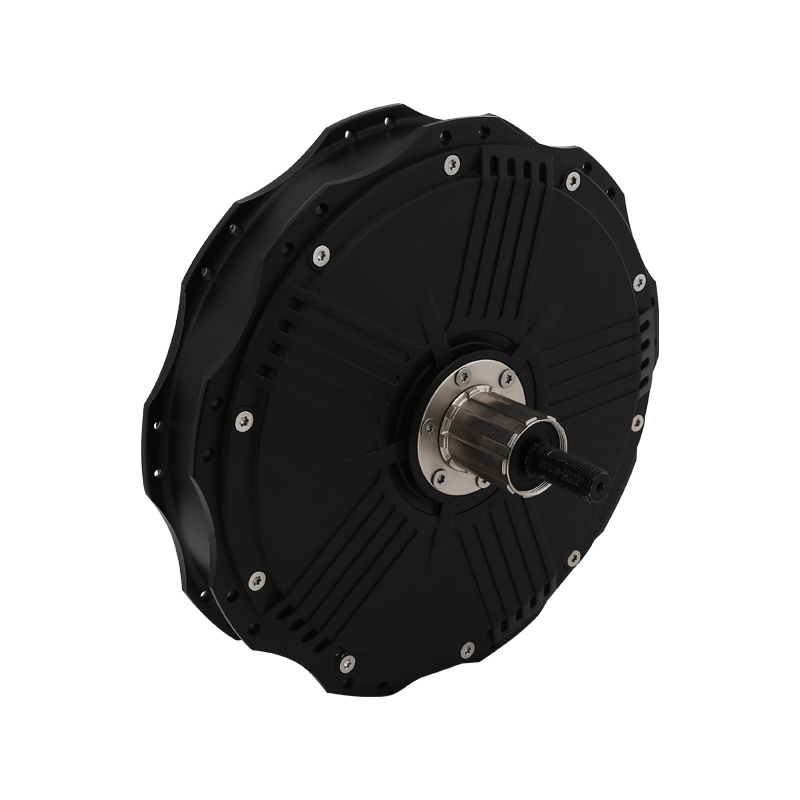 pure electric logistics vehicles, pure electric passenger cars, pure electric postal vehicles, pure electric sanitation vehicles, etc.
To summarize the advantages:
1. The protection level is high, the efficiency is high, and the reliability is strong.
2. It is cost-effective and has a large starting torque.
3. Long life, easy maintenance, simple structure and low noise.
4. The motor end cover and base are made of aluminum alloy structure, which is small in size and light in weight.
5. Stepless speed regulation, strong overload capacity.
6. The structure is compact and the power density is high.