Brushless DC motors are the most common type of
electric scooters motor
. These motors consist of a stator and a rotor cylinder. The rotor contains a permanent magnet and the stator contains a copper coil arrangement. When DC power is applied to the copper coil, this energizes the coil, attracting the rotor and stator. This causes the rotor to rotate.
Compared to the geared-drive motor, gearless motors are more efficient. However, they also add to the weight of the scooter. In addition, they offer regenerative braking features. Despite the low-powered nature of gearless motors, they can still provide ample power for the scooter. However, geared-drive motors are less efficient than gearless-drive motors, resulting in higher top speeds and better climbing angles.
Inspecting the motor of an electric scooter is vital for maintaining proper performance. It is important to clean the electric motor frequently, keep it away from moisture, and avoid direct contact with water. This will help prevent corrosion and short-circuiting of the motor. Further, you should also periodically have it checked by a professional to ensure that it is in good condition.
The most common type of electric scooter motor is a hub motor, located in the center of the wheels. Due to their simplicity, hub motors are inexpensive to manufacture and are a great choice for scooters.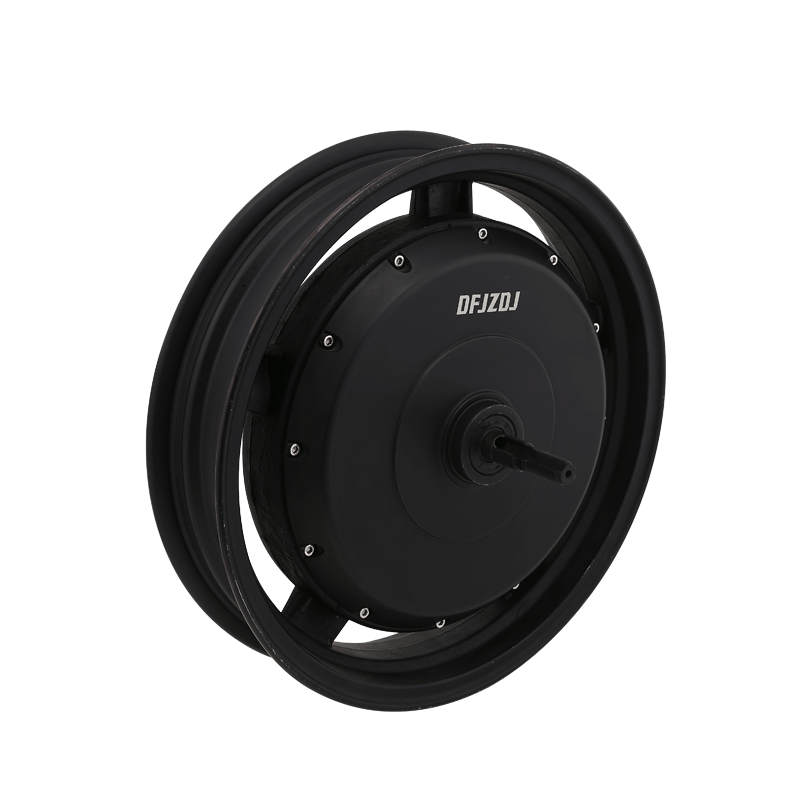 Voltage:60V-96V
Power:1200W-2000W
Speed:500R-700R
The wheel type:Aluminum wheel 14×MT3.5
Open files:200mm/230mm
Two wheel motor
A pure electric vehicle motor is a speed-regulated drive system composed of an AC motor and its matching controller. The AC motor refers to the AC asynchronous traction motor, which is driven by the rotating magnetic field to rotate the rotor. The structure is simple, the reliability is strong, the driving circuit is also simple and reliable, and the efficiency is high. Compared with rare earth permanent magnet motors, permanent magnet motors are expensive, and some of the comprehensive prices are twice that of AC asynchronous motors. Especially once electric vehicles become popular and rare earth resources are in short supply, the price will skyrocket, making electric vehicles very uneconomical and affecting the development of electric vehicles. Popularization: There are also complex driving circuits, poor reliability, and difficult heat dissipation, which makes the actual efficiency inferior to AC asynchronous motors; rare earth permanent magnet motors are usually water-cooled, which makes the power structure complex and the cost increases. In contrast, the advantages of AC motors are very obvious.