An
electric motorcycle motor
is a motorcycle that runs entirely on electricity. It has a battery that stores energy and is charged via a charger. Once the battery is charged, the motorcycle starts and the power begins flowing to the engine. The motor then transfers that power through the sprockets and chain, which rotate the rear wheels.
The battery is one of the most important parts of an electric motorcycle. Its lithium ion cells can provide over ten kilowatt hours of power. It also has a phase-change material made of graphite composite that controls the impact of an internal short circuit. This absorbs heat away from the battery and helps to extend its life. This feature eliminates concerns about overheating the battery.
Another benefit of an electric motorcycle is its low friction. The battery provides minimal resistance, which means that acceleration is much faster than that of a gas-powered motorcycle. As a result, an electric motorcycle will not cause gas fumes to be released, making it the perfect travel vehicle. The speed range of an electric motorcycle can reach up to 200 miles, which is pretty incredible for a motorcycle. It is also lightweight and can accelerate from 0-60 mph in less than three seconds.
Regardless of the motor type, the electric motorcycle motor's basic operation involves the interaction of the rotor and stator. Electromagnets in the stator attract and repel each other. This forces the rotor to rotate, generating torque, which is used to power pedaling assistance. In addition, the rotor is attached to a shaft.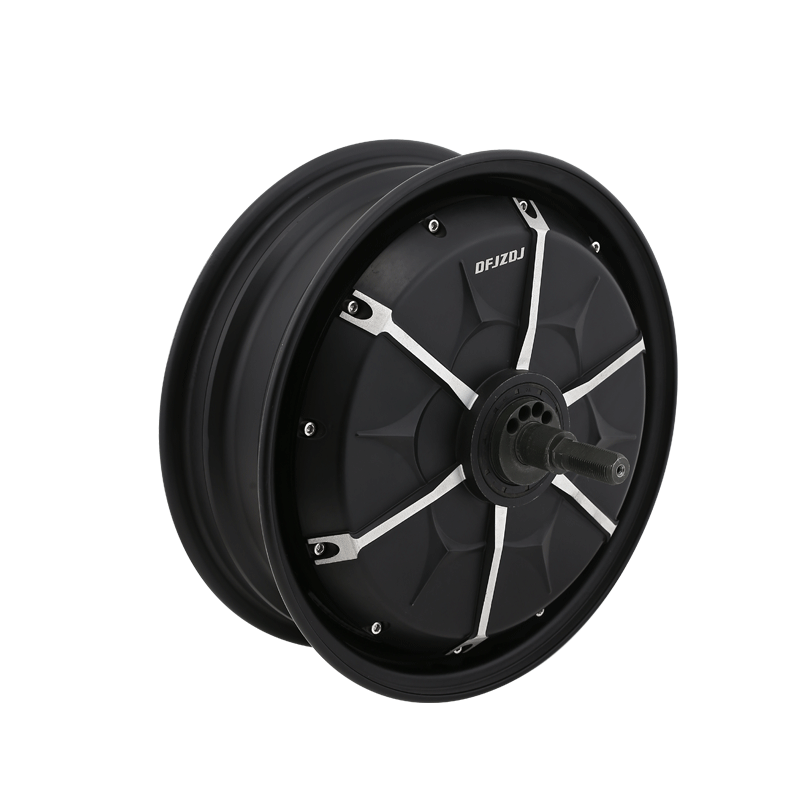 Voltage:60V-96V
Power:2000W-5000W
Speed:500R-1200R
The wheel type:13×MT3.5
Open files:200mm/230mm
Two wheel motor
A pure electric vehicle motor is a speed-regulated drive system composed of an AC motor and its matching controller. The AC motor refers to the AC asynchronous traction motor, which is driven by the rotating magnetic field to rotate the rotor. The structure is simple, the reliability is strong, the driving circuit is also simple and reliable, and the efficiency is high. Compared with rare earth permanent magnet motors, permanent magnet motors are expensive, and some of the comprehensive prices are twice that of AC asynchronous motors. Especially once electric vehicles become popular and rare earth resources are in short supply, the price will skyrocket, making electric vehicles very uneconomical and affecting the development of electric vehicles. Popularization: There are also complex driving circuits, poor reliability, and difficult heat dissipation, which makes the actual efficiency inferior to AC asynchronous motors; rare earth permanent magnet motors are usually water-cooled, which makes the power structure complex and the cost increases. In contrast, the advantages of AC motors are very obvious.