An
electric motorcycle motor
is a type of engine that replaces an internal combustion engine and is designed to provide power and torque without producing smoke, fumes or exhaust. These vehicles are used primarily as a form of transportation.
These vehicles are becoming increasingly popular as they offer an appealing alternative to gasoline-fueled vehicles and are considered more environmentally friendly than many other modes of transport. They also offer a wide range of benefits, including ease of use, reduced pollution and noise and a higher level of comfort.
Most electric motorcycles are designed to be lightweight, which helps reduce the number of components and improves overall performance. They are also easier to maintain, because regenerative braking reduces the wear on brake pads and tires.
Some models even offer removable battery packs for easy storage and charging. This makes them a great choice for families or people who want to travel with their bike in different destinations.
The best thing about an electric motorcycle is that they have instant torque and power, which means they can accelerate quickly and smoothly. This eliminates throttle lag, which is a problem with gas-powered engines. It also prevents the bike from overheating, which can cause a range of problems and may affect the safety of the rider.
Another benefit of an electric motor is that they are very silent, which can be a huge relief for people who don't like the sound of engines. This is especially important for city riding, where noise and traffic can be a big issue.
While electric motorcycles are not yet common in the United States, they have been growing rapidly in popularity in China and other Asian nations. These countries are experiencing a major economic growth spurt, which is helping them to develop their own infrastructure and grow the electric vehicle market.
These electric motorcycles are also a great option for commuters, because they are easy to use and don't produce smoke or fumes. In fact, they are more environmentally friendly than some other modes of transportation, since they can dramatically reduce the amount of CO2 emissions that a person contributes to the atmosphere.
There are a few manufacturers that are already manufacturing electric motorcycles, including Harley-Davidson, Kawasaki, Honda and Suzuki. All of these manufacturers are working hard to make their electric motorcycles the best they can be.
Some of these electric bikes are more fun to drive than others, depending on the personality and preference of the rider. Some have an air of adventure, while others are more suited to urban use.
The most enjoyable electric motorcycles to ride are the ones that have a design that blends modern technology with classic styling. These are often called cafe-racer-styled electric motorcycles, and they look great.
Electric motorcycles are more comfortable to ride than traditional motorcycles because they don't have an exhaust pipe that can cause hot spots, burning the legs and thighs of riders. Plus, regenerative braking helps to keep the motorcycle cool, which reduces the possibility of a rider burning their hands and arms.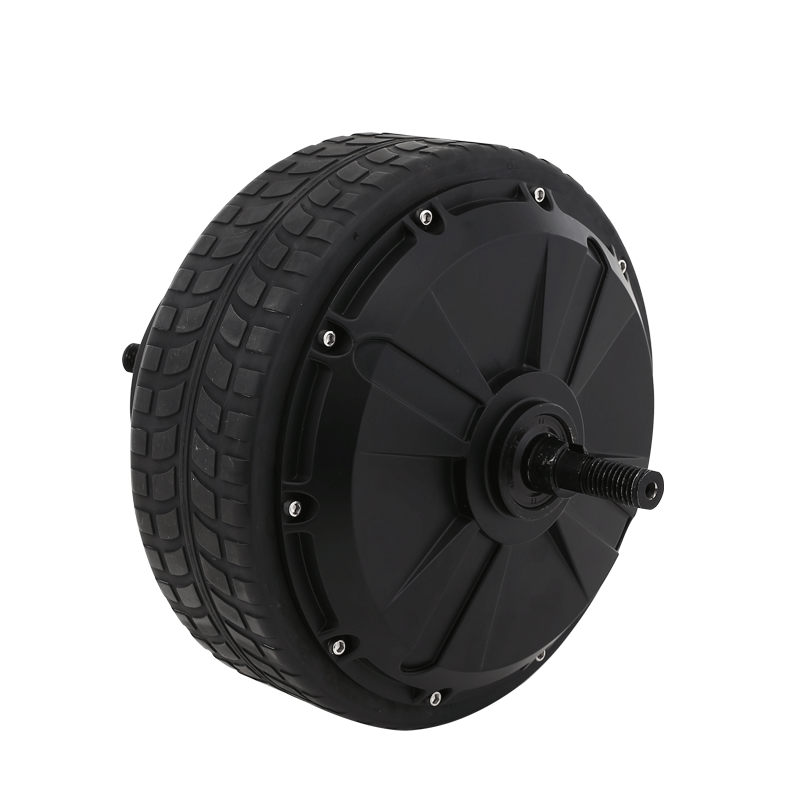 A brush disc motor is a power-driven device used as the driving force for a cleaning or sweeping machine. Its working principle is to use the friction between the brush plate and the surface to generate mechanical energy through rotation, and then transmit the mechanical energy to realize the cleaning or sweeping effect. This brush motor is used in sweepers and cleaners. This product is a brush-disc motor, suitable for side-mounted wheels and electric three-headed brushes. It has the advantages of low noise, strong power and high efficiency. Advantages include flexible custom processing, high quality control standards, low failure rate, and long service life. The motor power is 200W-600W, the voltage is 48V, and the wheel type is side mounted.
Voltage:48V
Power:200W-600W
Speed:150R-400R
The wheel type:Side hang