Electric scooters have become a popular mode of transportation in recent years, with many people opting for them as an efficient and eco-friendly alternative to cars or public transport. However, for those looking to maximize the performance of their electric scooter, the importance of the scooter's controller cannot be overstated.
In this article, we will provide a comprehensive guide to electric scooter controllers, including what they are, how they work, and how to choose the best one for your needs.
What is an Electric Scooter Controller?
An
electric scooter controller
is a device that regulates the amount of power that flows from the battery to the motor of an electric scooter. Essentially, it acts as the "brain" of the scooter, ensuring that it runs smoothly and efficiently.
How Does an Electric Scooter Controller Work?
Electric scooter controllers use pulse-width modulation (PWM) technology to regulate the power flow between the battery and motor. PWM technology works by turning the power on and off rapidly, at a rate of several thousand times per second, to regulate the average amount of power flowing to the motor.
This allows the controller to adjust the speed and acceleration of the scooter by varying the amount of power supplied to the motor. Additionally, most electric scooter controllers include features such as regenerative braking, which uses the motor to slow down the scooter and recharge the battery.
Choosing the Right Electric Scooter Controller
When choosing an electric scooter controller, there are several factors to consider:
    Voltage: The voltage of the controller must match the voltage of the scooter's battery. Using a controller with the wrong voltage can cause damage to the motor or other components.
    Current rating: The current rating of the controller determines the amount of current that can flow through it. A higher current rating means that the controller can handle more power, allowing for faster acceleration and higher top speeds.
    Features: Different controllers offer different features, such as regenerative braking or programmable settings. Consider which features are important to you and choose a controller that meets your needs.
Maximizing Performance with an Electric Scooter Controller
Upgrading your electric scooter controller can significantly improve the performance of your scooter. A high-quality controller can provide smoother acceleration, faster top speeds, and longer battery life.
In addition to choosing the right controller, there are other steps you can take to maximize the performance of your electric scooter. These include:
    Keeping the scooter well-maintained, with regular cleaning and lubrication of moving parts.
    Using high-quality batteries with a high energy density and long lifespan.
    Avoiding excessive weight on the scooter, which can reduce speed and acceleration.
In conclusion, an electric scooter controller is a crucial component of any electric scooter, regulating the power flow between the battery and motor. By choosing the right controller and taking steps to maximize performance, you can enjoy a smoother, faster, and more efficient ride on your electric scooter.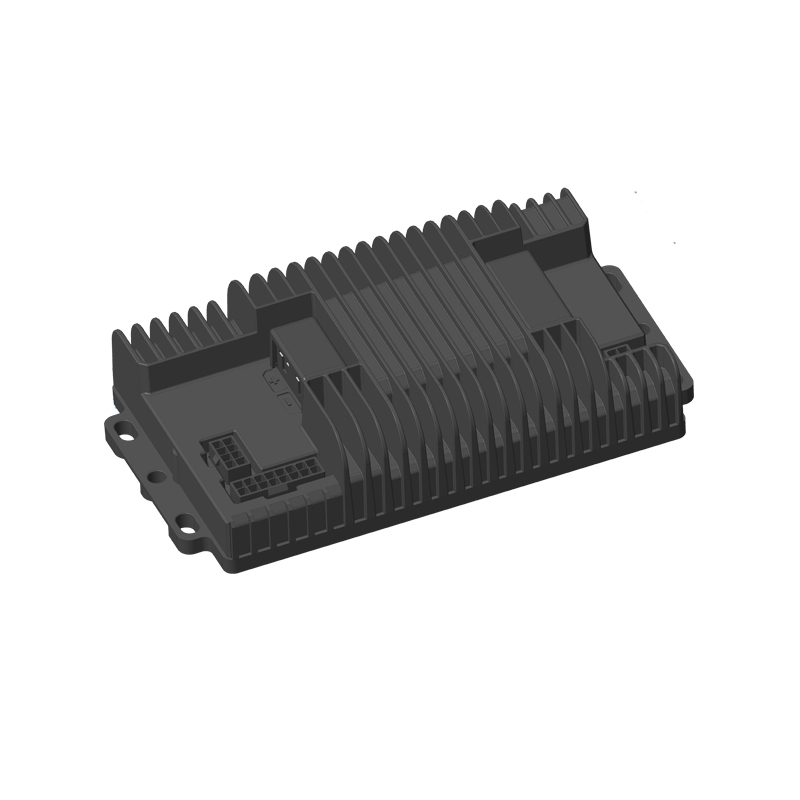 The controller works with all 18-tube motors and almost all mopeds and e-bikes. It is designed with a mini display to monitor your motor status, battery capacity and power output. The ZWK18SX6 motor trailer controller is suitable for mopeds and electric motorcycles. It has an IPX3 waterproof rating and can fit into a pole mount or be placed in a box to give it a more self-contained look while being powered from a DC48V to DC96V system or just 48V which is perfect for many e-bike kits out there.
ZWK18SX6
Suitable for mopeds and electric motorbikes.
Working power supply: DC48V~DC96V;
Current limit value: 50A~60A;
Power: 1800W~2500W;
Waterproof rating: IPX3.
Flame retardant: V0.