If you are looking for an affordable and safe way to get around the city, you might want to consider purchasing an
electric moped
. They are cheaper than vehicles such as cars and motorcycles, and are also more environmentally friendly. Plus, they are also easier to maintain.
E-mopeds are also known as sit-down scooters. These types of electric vehicles are similar to motorcycles in that they are 100% battery-powered. However, they have a step-through frame, which makes them easier to ride.
Unlike the motorized bike, the e-moped motor is silent, which helps increase situational awareness. It also provides a more zen-like riding experience. Many e-mopeds are designed to be shared, which makes them easy to use. Whether you are using it for a short trip or a longer commute, an e-moped can help you avoid the noise and pollution associated with automobiles.
Depending on the type of e-moped, you can travel anywhere between 10 and 20 miles on a full charge. The actual range depends on many factors, such as the battery cell technology, the efficiency of the engine, and the city's traffic. You can also check the manufacturer's website for an approximate range difference.
While some electric mopeds are marketed as having "unrealistic" ranges, most will be fine for regular city riding. If you need to have a longer range, you might opt for a more expensive model. Most e-mopeds can reach speeds of 30 mph, and they are built for comfortable, practical use. A typical e-moped has a storage compartment, a seat, a handlebar, and a leg shield.
Some models can be driven without a license, while others must have a driver's license and a moped driving license. There are also special insurance options for e-mopeds. Unless you plan to take your vehicle for a lot of long trips, ordinary traffic insurance should be enough. But, comprehensive insurance is recommended to cover damages.
A full power scooter will last for about 45 minutes. Electric bikes are capable of four levels of assist, which means the amount of assist you receive is dependent on the torque output of the motor. Depending on your needs, you can quickly switch back and forth between all-human "standby" mode and the other assist modes.
An e-moped is also smaller than a motorized bike or a motorcycle, which makes it a good choice for shorter trips. However, e-mopeds are a bit heavier than other micromobility options. To reduce the weight, some e-mopeds have a storage compartment and a seat.
Once you've purchased your e-moped, you will need to enroll in a swappable battery program. Several electric manufacturers have these programs, which make it easy to replace the battery, if necessary. Additionally, you'll need to ensure that you have enough space to park and charge your electric moped.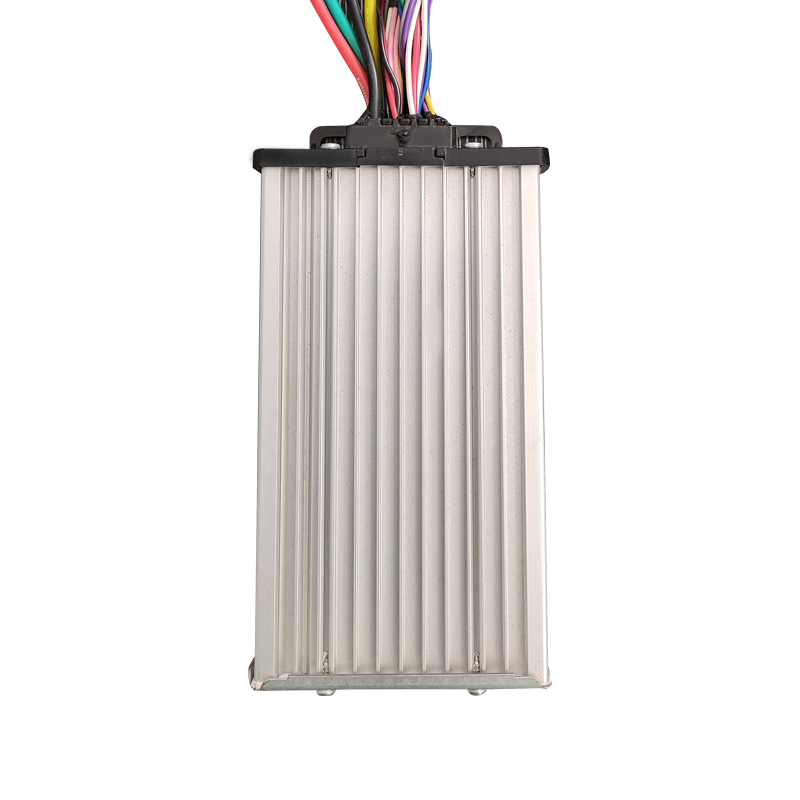 This black controller is a precision controller for electric mopeds. This efficient and durable controller is specially designed for your scooter, moped. ZWK12A is suitable for mopeds, waterproof grade IPX3, flame retardant V0, to ensure the safety of mopeds and escort your driving safety. It's easy to install, and it won't take much time to do it yourself following the instructions in the manual. It is easy and user-friendly to install without any required tools.
ZWK12A
Suitable for moped.
Working power supply: DC48V~DC96V;
Current limit value: 25A~33A;
Power: 500W~1200W;
Waterproof rating: IPX3.
Flame retardant: V0.