In recent years, the emergence of electric vehicles has been transforming the automotive industry and challenging the dominance of traditional fossil fuel-powered vehicles. Within this revolution, electric two-wheeler motors have gained significant attention due to their environmental friendliness and cost-effectiveness. This essay delves into the question of whether electric two-wheeler motors are truly revolutionizing transportation or merely a passing trend.
Environmental Impact:
One of the most compelling aspects of electric two-wheeler motors is their positive impact on the environment. Unlike their gasoline counterparts, electric two-wheelers produce zero tailpipe emissions, leading to reduced air pollution and improved urban air quality. With the increasing concerns over climate change and the need for sustainable transportation options, electric two-wheelers offer a promising solution. They contribute to lowering greenhouse gas emissions, reducing the carbon footprint, and combating the negative effects of urbanization.
Cost-effectiveness and Energy Efficiency:
Electric two-wheelers also demonstrate remarkable cost-effectiveness and energy efficiency. When compared to conventional motorcycles or scooters, electric two-wheelers offer significant savings in terms of fuel costs. The cost per mile of electricity is significantly lower than that of gasoline. Moreover, electric two-wheelers require less maintenance as they have fewer moving parts and do not rely on complex internal combustion engines. With advancements in battery technology, the range and charging infrastructure of electric two-wheelers are steadily improving, addressing concerns about limited range anxiety.
Urban Mobility and Congestion:
The compact nature of electric two-wheelers makes them an ideal mode of transportation for urban environments. They are nimble, easily maneuverable, and occupy less space on the road and while parked. In densely populated cities where traffic congestion is a major concern, electric two-wheelers offer a practical solution. They allow commuters to navigate through congested areas more efficiently, reducing travel time and improving overall mobility. Additionally, the availability of dedicated charging stations and infrastructure for electric two-wheelers is expanding, making it increasingly convenient for users to charge their vehicles.
Electric two-wheeler motors
are undoubtedly making significant strides in revolutionizing transportation. Their positive impact on the environment, cost-effectiveness, energy efficiency, and suitability for urban mobility make them a promising alternative to traditional gasoline-powered vehicles. While challenges such as charging infrastructure and upfront costs exist, continued technological advancements and supportive policies are expected to accelerate the adoption of electric two-wheelers. As we move towards a more sustainable and greener future, electric two-wheeler motors are poised to play a vital role in reshaping the transportation landscape.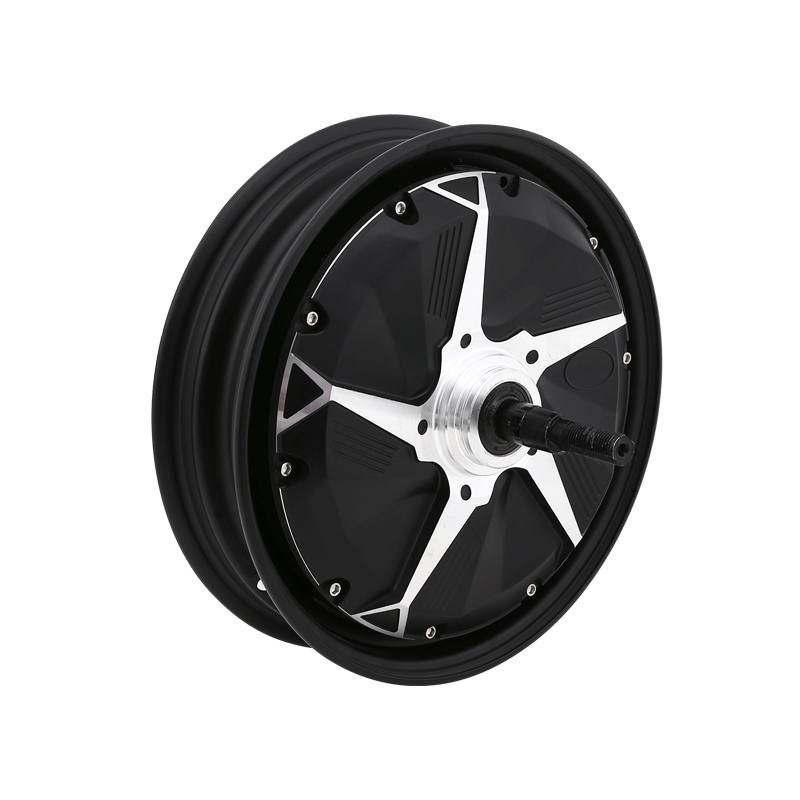 The 10" Mountain Edition motor is the perfect electric mountain bike kit to give you extra power on the trails. The 48V-72V motor and 800W-1500W rating keep it going, and the top speed 490R-600R will have you climbing hills with ease. The motor has a complete power system and is easy to install and use. At the same time, it has the advantages of light weight, small size, high speed and low noise. It is suitable for small electric tricycles and mountain bikes, and can be applied to fitness equipment such as bicycle trainers and fitness machines.
Voltage:48V-72V
Power:800W-1500W
Speed:490R-600R
The wheel type:10×MT2.15
Two wheel motor