Hub motor kits
are a great way to convert your bike to an electric bike. While they don't have the raw motor power of a larger kit, many people prefer the lighter weight and more 'bike-like' ride. If you're looking to get into electric bikes but don't want to spend too much money, these kits are a great way to get started.
Hub motor kits are available for both front and back wheels. They come with a standard freehub and are compatible with an 8, 9 or 10-speed cassette. They also can fit a seven-speed cassette if the user installs a spacer in the freewheel. Depending on the model, you can also choose from a variety of battery packs.
The front hub motor is the easiest to install. However, there are a few considerations you need to keep in mind before buying a hub motor kit. First, you need to make sure that your bike is compatible with the motor. Some models come with a template so you can verify that your motor fits. Second, you should check the depth and width of your front fork.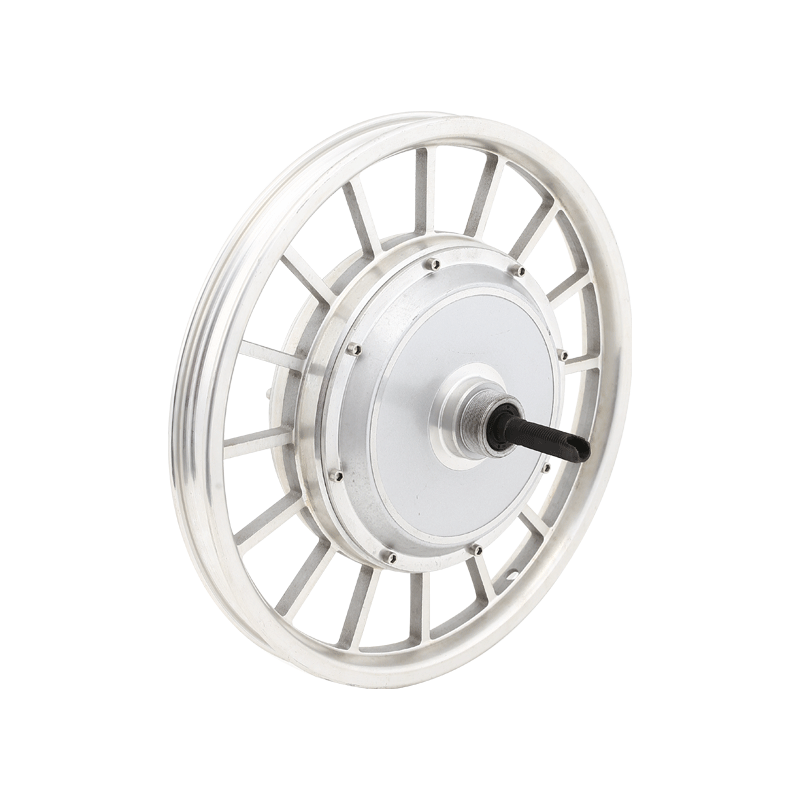 Voltage:36V-60V
Power:250W-500W
Speed:250R-400R
The wheel type:Aluminum wheel
Two wheel motor
A pure electric vehicle motor is a speed-regulated drive system composed of an AC motor and its matching controller. The AC motor refers to the AC asynchronous traction motor, which is driven by the rotating magnetic field to rotate the rotor. The structure is simple, the reliability is strong, the driving circuit is also simple and reliable, and the efficiency is high. Compared with rare earth permanent magnet motors, permanent magnet motors are expensive, and some of the comprehensive prices are twice that of AC asynchronous motors. Especially once electric vehicles become popular and rare earth resources are in short supply, the price will skyrocket, making electric vehicles very uneconomical and affecting the development of electric vehicles. Popularization: There are also complex driving circuits, poor reliability, and difficult heat dissipation, which makes the actual efficiency inferior to AC asynchronous motors; rare earth permanent magnet motors are usually water-cooled, which makes the power structure complex and the cost increases. In contrast, the advantages of AC motors are very obvious.