Electric bicycles, also known as e-bikes, have been gaining popularity in recent years, and for good reason. With their electric motors, they provide riders with a boost of power that makes cycling easier, faster, and more accessible than ever before. 
Electric bicycle motors
come in different types, including hub motors and mid-drive motors. Hub motors are placed in the center of the wheel, while mid-drive motors are mounted on the frame and are connected to the bike's gears. Both types of motors work by providing power to the bike's wheels, making pedaling easier and giving riders an extra boost of speed.
One of the biggest advantages of electric bicycle motors is that they make cycling more accessible to people who may not have the physical ability or stamina to ride a traditional bike. For older adults or individuals with disabilities, e-bikes can provide an opportunity for exercise and mobility that would otherwise be difficult or impossible.
E-bikes also offer a more sustainable form of transportation than cars or even traditional bicycles. With their electric motors, riders can travel longer distances with less effort, reducing their carbon footprint and helping to combat climate change. Additionally, e-bikes can be a more cost-effective form of transportation, as they require less maintenance than cars and can save riders money on gas and parking fees.
Another advantage of electric bicycle motors is that they can help make commuting by bike more practical and convenient. With the extra boost of power, riders can travel longer distances in less time, making it easier to commute to work or run errands. This can be especially beneficial for individuals who live in hilly or mountainous areas, where cycling can be challenging without an electric motor.
Electric bicycle motors are also revolutionizing the cycling industry by creating new opportunities for recreational cycling. With e-bikes, riders can explore new terrain and take on longer, more challenging rides with ease. This can open up a whole new world of possibilities for cycling enthusiasts, who can now push themselves to new limits and experience the joy of cycling in new and exciting ways.
Despite these advantages, there are still some concerns about the safety of electric bicycle motors, particularly when it comes to sharing the road with traditional bicycles and pedestrians. As e-bikes become more popular, it will be important for policymakers to consider how to regulate their use and ensure that they are operated safely and responsibly.
In conclusion, electric bicycle motors are revolutionizing the cycling world by making cycling more accessible, sustainable, practical, and exciting than ever before. While there are still some concerns about their safety, the benefits of e-bikes are clear and they are likely to become an increasingly important part of our transportation system in the coming years. Whether you are an avid cyclist or simply looking for a more sustainable way to get around, e-bikes are an exciting and innovative option that is worth considering.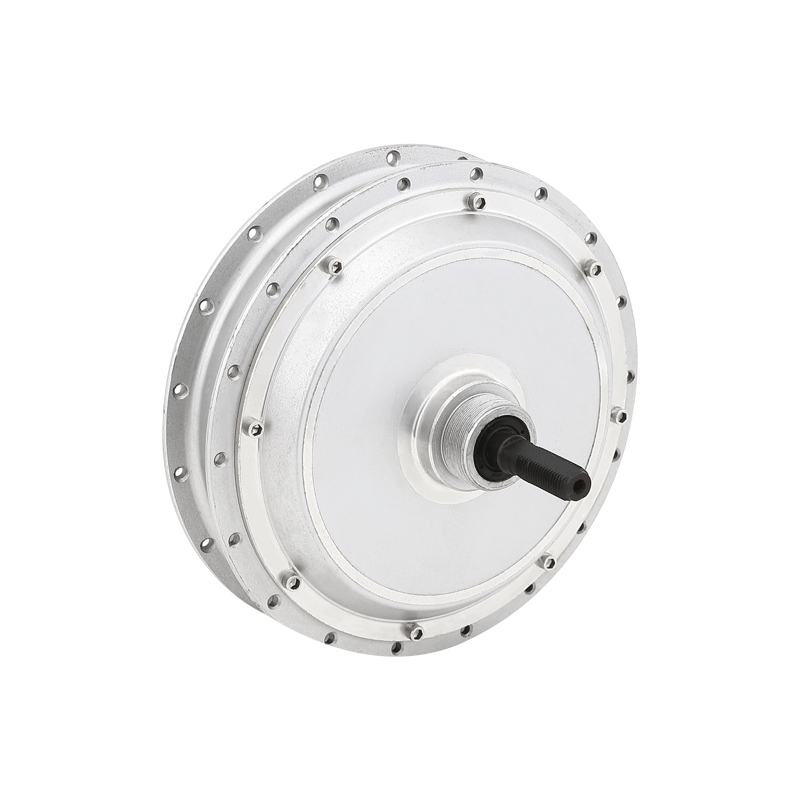 This is a high-end electric bicycle equipped with 250W/500W motor, 36V-60V battery and 52V shuttle switch. Speed can be adjusted between 250RPM and 400RPM. 6600mAh large battery capacity, strong torque, suitable for long-distance driving. The frame is made of aluminum alloy, which is portable yet durable.
Voltage:36V-60V
Power:250W-500W
Speed:250R-400R
The wheel type:Spokes have 36 holes
Two wheel motor