As our world becomes more aware of the need for sustainability and the importance of reducing our carbon footprint, the popularity of e-bikes has skyrocketed. E-bikes are not only fun and convenient, but they are also a sustainable form of transportation that can help reduce greenhouse gas emissions. One of the key components of e-bikes is the motor that powers them. In this article, we will explore e-bike motors and their role in the future of sustainable transportation.
Electric bike motors are electric motors that power the bike. These motors come in different shapes and sizes, but they all work in a similar way. When you pedal an e-bike, the motor senses the movement and provides additional power to make cycling easier. The motor can be controlled by a throttle or a pedal-assist system, depending on the type of e-bike.
One of the main benefits of e-bike motors is that they reduce the amount of effort required to cycle. This means that people who may not have been able to cycle before, such as those with limited mobility or fitness levels, can now enjoy the benefits of cycling. This has led to a surge in popularity of e-bikes, particularly among commuters who are looking for a sustainable and efficient way to get to work.
Electric bike motors
are also much more environmentally friendly than traditional gas-powered vehicles. They produce zero emissions, which means they do not contribute to air pollution or climate change. Additionally, e-bikes use far less energy than cars or other motorized vehicles. According to a study by the European Cyclists' Federation, e-bikes use 6-22 watt-hours per kilometer, while cars use 1000-3000 watt-hours per kilometer.
Another advantage of e-bike motors is that they can help to reduce traffic congestion. With more people opting for e-bikes as a mode of transportation, there will be fewer cars on the road, which means less traffic and less pollution. This can have a significant impact on the quality of life in urban areas, as well as on the environment.
The future of sustainable transportation is undoubtedly linked to the development and use of e-bike motors. As technology continues to improve, e-bike motors will become even more efficient, powerful, and affordable. In fact, some experts predict that e-bikes could become the primary mode of transportation in urban areas within the next decade.
One of the biggest challenges facing the adoption of e-bikes is the perception that they are expensive. While it is true that e-bikes can be more expensive than traditional bikes, the long-term savings can be significant. E-bikes require less maintenance than traditional bikes and they can help to reduce transportation costs, such as fuel and parking.
In conclusion, e-bike motors are an essential component of sustainable transportation. They provide an efficient, eco-friendly, and affordable alternative to traditional gas-powered vehicles. As more people embrace e-bikes as a mode of transportation, we can look forward to a cleaner, healthier, and more sustainable future.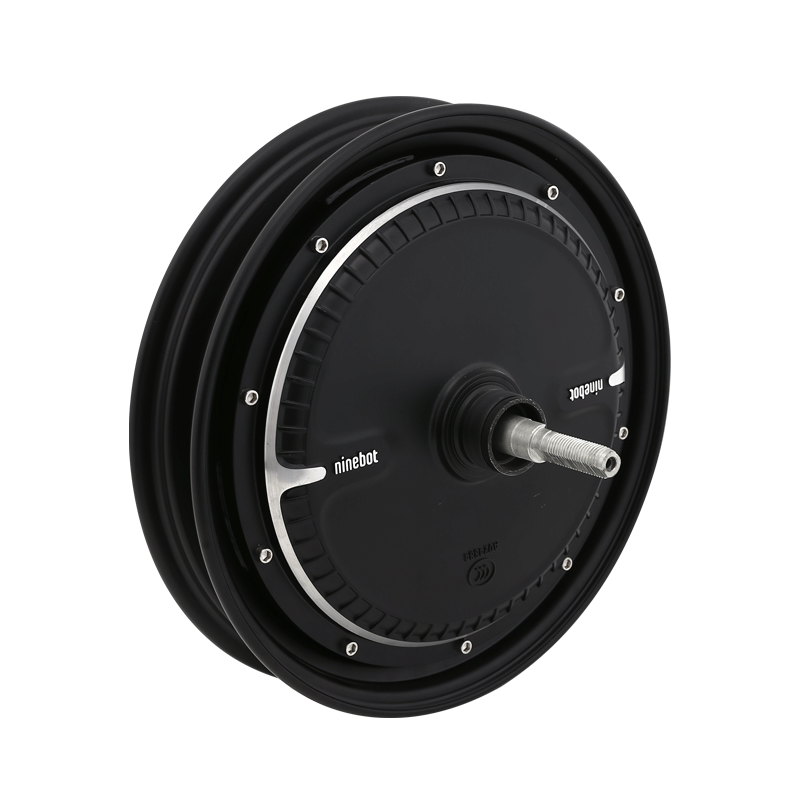 Our 350W-500W motors are state-of-the-art motors that can be used with any type of bike and e-bike conversion kit. The motor comes with a frame mount bracket, and two large flats that can be used to attach to the bike frame. This 14" National Electric Motor is powered by 48V and provides 400R-510R of torque and speed, making it one of the most powerful electric bike motors. High performance resistance motor, excellent quality, high durability, high temperature ignition engine life over 15000 hours.
Voltage:48V
Ppower:350W-500W
Speed:400R-510R
The wheel type:14×2.5/14×2.75
Two wheel motor