The
electric vehicle controller
is the core controller used to control the operation of the vehicle and electronic devices. It is mainly composed of electric motors, power converters, sensors and electric vehicle controllers. The following briefly introduces the functions and classification of electric vehicle controllers.
1. According to the working voltage: 24V 36V 48V 60V 64V 72V and other different voltages.
2. According to the actual power: 250W 35OW 450W 500W 650W 800W 1000W 1200W 1500W and other different powers.
3. According to the function: no hall, with hall, dual mode (no hall + hall), self-learning, three-speed variable speed, sine wave.
4. According to the models installed: two-wheeled bicycles, two-wheeled load kings, two-wheeled electric motorcycles, three-wheeled electric vehicles, scooters, four-wheeled sightseeing vehicles, stadiums, and ATVs.
5. According to the standard motors: 120° 60°
The basic functions of the electric vehicle controller: brake power off, speed meter indication, reversing (three-wheeled electric vehicle), cruise control, 20km/h speed limit, anti-theft alarm lock motor, handle stepless speed regulation, etc.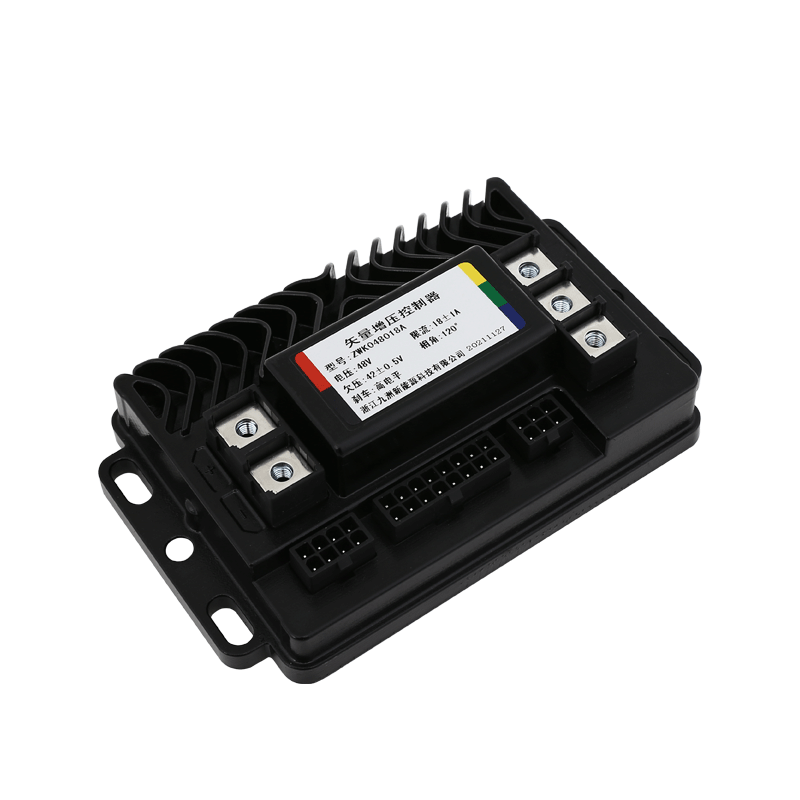 6/9 tube National Standard Vehicle Controller in cast aluminium
ZWK6/9SX6
Suitable for national standard electric bicycles;
Working power supply: DC48V ~ DC72V;
Current limit value: 18A ~ 25A;
Power: 300W ~ 450W;
Waterproof rating: IPX7;
Flame retardant: V0;
485 communication, CAN communication and 232 communication optional;
Full metal shielding.