An
electric moped motor
is an alternative to a gas-powered motor and uses batteries to provide power. They are becoming increasingly popular in Europe and North America due to their cleaner fuel consumption, lower maintenance costs, and lower emissions.
The e-motor in an e-moped is a motor that replaces the traditional engine found on a regular motorcycle or scooter, and it is designed to produce a significant amount of torque. The torque produced is the twisting force that is created by the motor's rotational speed. The higher the rotational speed, the greater the torque.
This torque is multiplied by the number of revolutions per minute to give the motor's power output. This is measured in watts, which is the total amount of power the motor can deliver at a specific rate of torque.
It is important to note that torque can vary from one manufacturer to another, and it is a good idea to read manufacturer specs carefully to determine what the actual power output is. This is because power and torque are not the same metric, and a higher-end e-moped with a better motor may not be as fast as an older model with a more basic spec.
Choosing an e-motor
There are a few things to look for when buying an e-moped: the price, range, battery size, and the type of controller. Most of these factors will affect the cost of ownership and running costs, so make sure you consider them before making a decision.
You should also think about the kind of lifestyle you are hoping to implement with an e-moped. If your goal is to implement health benefits, you should definitely go with an e-moped. They are much cheaper than a bicycle or a scooter, and they don't require exercise to be used effectively, which is something you should try to incorporate into your life.
When you buy an e-moped, you should take a good look at its safety features as well. The most common features include a rear brake, which will stop the bike from moving if it senses an accident on the road, and a gear shifter that will automatically shift gears as you go downhill or uphill.
Besides safety, you should also check whether the e-moped you want to purchase is legal to ride. In some states, a moped requires a license and insurance in order to ride. You can check this by going to the state motor vehicle department website or calling them.
For UK-based riders, the key points to remember are that you will need a valid drivers licence and insurance to operate an e-moped, and that a bike CBT course is compulsory for all prospective e-moped riders in order to obtain a pillion passenger permit.
Then, make sure you get a good quality e-moped cover, to keep the bike safe when it is not in use. You can find covers online or at your local bike store.
There are many benefits to an e-moped, including being eco-friendly, easy to ride, and giving you more space for cargo. You will be able to navigate traffic and city streets easier than an automobile, and you won't have to worry about having to pay for parking.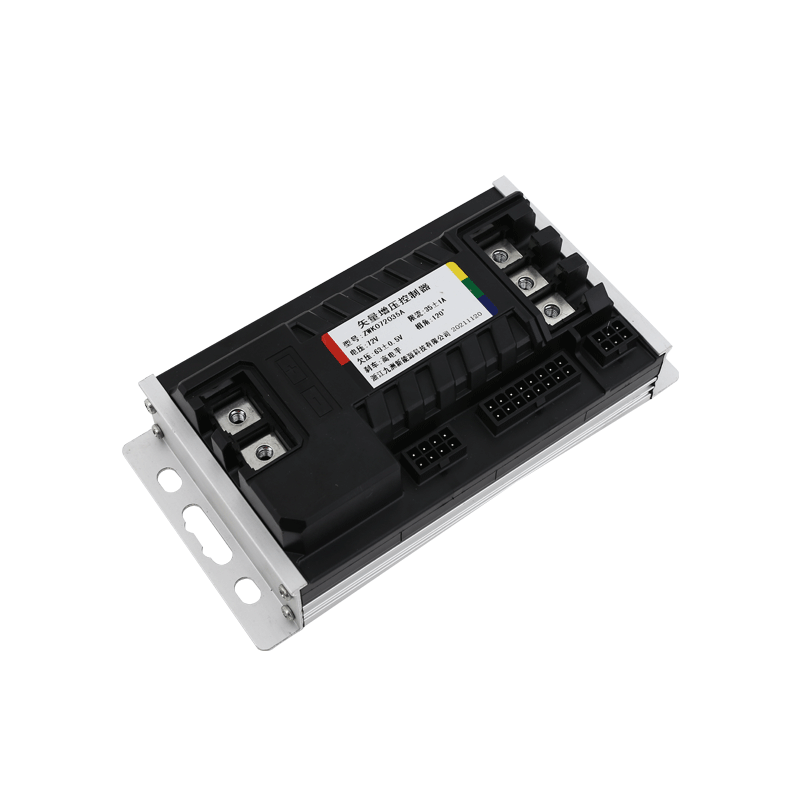 This wireless 12-tube electric moped controller is suitable for mopeds and scooters, and it can work up to 1500W with a maximum current limit of 40A. The waterproof level of the controller is IPX3, flame retardant V0, which can protect the car from rain or fire accidents.
ZKW12S
Suitable for moped;
Working power: DC48V~DC96V;
Current limit value: 30A~40A;
Power: 500W~1500W;
Waterproof level: IPX3;
Flame retardant: V0.