An
electric bike controller
is an integral part of the e-bike's brain. It controls the e-bike's pedaling activity, speed and brake system. The controller also monitors the battery's voltage and provides an output to the electric components. This allows the rider to get a good workout while ensuring the safety of the vehicle.
There are various types of controllers available in the market, each having different configurations and functions. They are designed to perform the required tasks according to the user's requirements. For a newcomer, it is better to buy a motorbike controller kit to avoid the hassle of matching the controller specifications with the motor.
Choosing a suitable controller is important because it can help you improve the performance of your e-bike. When choosing a controller, make sure to choose one that matches the power and voltage of your motor. Most e-bikes have a brushless DC motor, which is a highly efficient device. However, if your motor is equipped with a Hall sensor, you will need a dual-mode controller. Dual-mode controllers are more stable and have higher starting torque.
There are other types of controllers, but these are used in very rare cases. These include simple controllers that use the hall effect to determine the position of the rotor. Sine wave controllers are favored because they provide smoother control of general operations. On the other hand, square wave controllers generate high noise and produce a non-smooth control.
For a more powerful e-bike, you can opt for a 9-MOSFET controller with a maximum current of 25A. In addition, you can get a speed controller with an equal or slightly higher Watts rating. While these controllers are not programmable, they are able to give you more acceleration and comfort.
Aside from having the right voltage, you should also select a controller that comes with low-voltage protection. This prevents the battery from over-charging or discharging. Another thing to consider is whether the controller can be modified to obtain more current.
If the controller is overheated, it may explode or stop working. If you notice any signs of damage to the controller, you should replace it immediately. You can also purchase spare parts from the manufacturer. Some e-bike manufacturers are more willing to help you modify their products to suit your needs. But remember that these devices have a limited lifespan, so you should not push them beyond their limit.
To test the operation of your e-bike controller, you can check the resistance of the MOSFET. Also, check the temperature of the Field Effect Transistor (FET). If the FET gets too hot, your e-bike will be shut down. If the controller is working, all five lights will be on.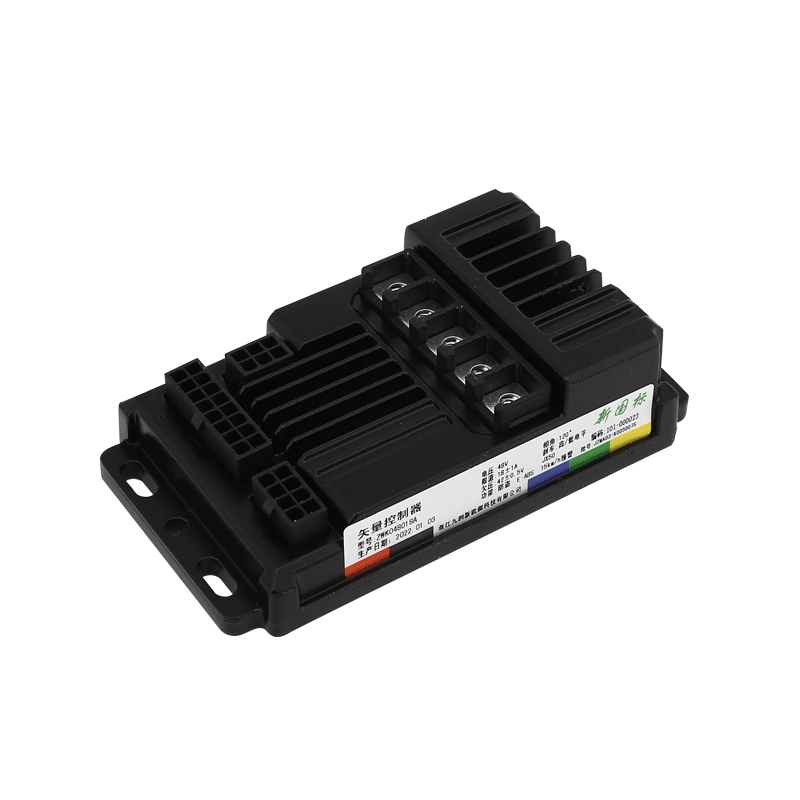 ZWK6SX7 is a national standard electric bicycle controller, suitable for national standard electric bicycles. With full metal shielding and automatic current limiting function. Working power supply: DC36V~48V (allowable input voltage can be adjusted to DC24V-56V) Current limit value: 12A~16A (allowable output current can be adjusted according to design parameters) 250W~350W (output power can be adjusted) Waterproof level: IPX7 Flame retardant: Full metal shielding is optional for V0485 communication, CAN communication and 232 communication.
ZWK6SX7
Suitable for national standard electric bicycle;
Working power supply: DC36V~48V;
Current limit value: 12A~16A;
Power: 250W~350W;
Waterproof level: IPX7;
Flame retardant: V0;
485 communication, CAN communication and 232 communication optional;
Full metal shielding.